Dutchaire LLC
is a family-owned and -operated business. We're committed to and capable of providing high-quality HVAC services to both residential and commercial clients.
As a decade-old air conditioning contractor in Miami, AZ, we possess the skills, experience and tools necessary to offer creative heating and cooling solutions to our diverse client base. We're even capable of duct repair and installation. Check out the wide breadth of climate control services we offer our customers: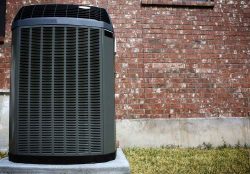 HVAC Repair and Installation:

We provide maintenance and HVAC repair in Miami, AZ for both residential and commercial clients. We can also help with unconventional systems, including heat pumps, mini-split systems and evaporative coolers. We believe in providing the best products and services at the best value for each and every one of our clients.

HVAC Installations:

Not only can our technicians help you repair an existing system, we're also able to replace or install a brand-new HVAC network for your space. We don't associate exclusively with any brands—we're committed to helping you get the best possible equipment for your home or business, at an affordable rate. This includes new ducting.

Commercial Refrigeration:

Our team of cooling experts also provides assistance with commercial refrigeration equipment. We're capable of helping you install new commercial refrigerators and freezers, or repairing existing commercial cooling systems in your place of business.

Scheduled Maintenance:

Our team offers convenient scheduled maintenance services. Even if you require HVAC maintenance at multiple locations, our friendly associates will provide you with prompt, professional and affordable maintenance services.
Schedule HVAC Services
Looking for a trusted partner to assist you with your heating, cooling and refrigeration needs in Arizona? Look no further than Dutchaire LLC. Reach one of our friendly, dedicated HVAC professionals today by calling 928-200-3916. We'll help you learn more about our repair, maintenance and installation options, and schedule a service that's right for you.